COVID-19 and the resulting global pandemic became a once-in-a-lifetime event that has changed everyone's lives, directly or indirectly. As the world moves into the third year of lockdowns and variants, people are increasingly focused on life returning to normal—or the new normal, as it may be. The reasons people moved—or chose not to move—where they decided to go and the types of living situations they sought all changed during the pandemic. Some of these adjustments are around to stay, while others will fade away.
Why people moved
As lockdowns dragged on, the country saw people moving out of cities into the suburbs or rural areas. Some moves were to create isolation bubbles with family or friends, some relocations were to save money due to job loss, and others were to have more space while working remotely. A surprising
28% of pandemic-related relocations
were because people felt their original living situation put them at high risk of contracting COVID-19.
The majority of moves involved millennials and members of Gen-Z, but at least some of these moves can be attributed to temporary solutions due to colleges shutting down and the need to care for elderly family members. When it came to Gen X and Baby Boomers, while they didn't move during the pandemic, many instead delayed putting their houses up for sale due to uncertainty from COVID-19.
Returning to normal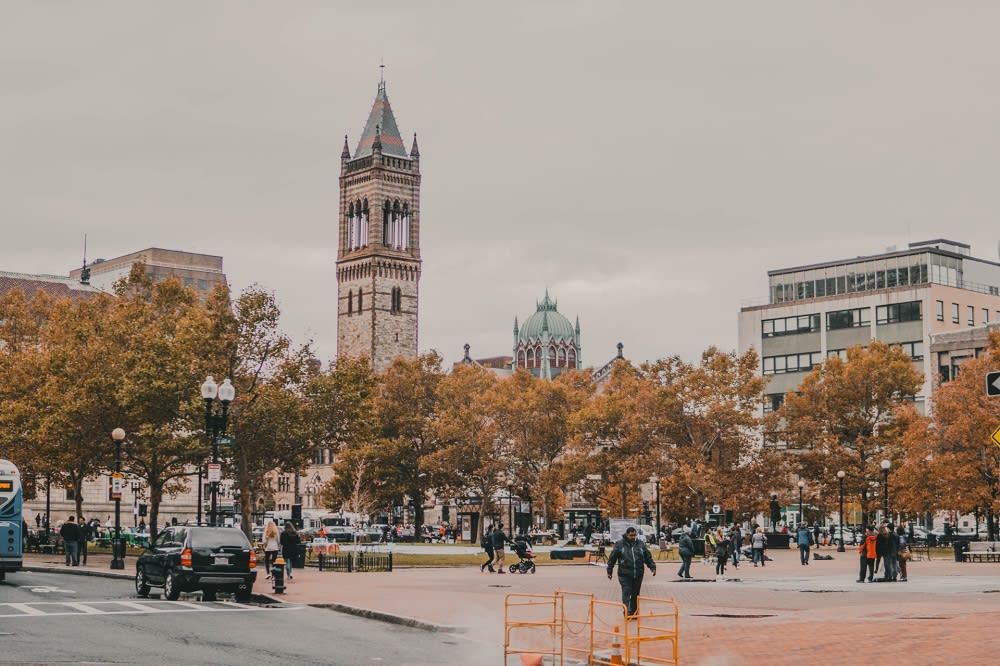 Offices are starting to reopen, kids are returning to school, and people are moving back to major cities. At the height of the pandemic, the United States saw a massive shift of people fleeing cities and heading to more rural areas where they could save money, find more space, and isolate themselves in more comfort. Now, after two years of life in limited bubbles, people are finding themselves craving more convenience. They want to be closer to work, engage in the nightlife scene, and live in a fast-paced, social urban environment again. This exhaustion with lockdowns and the slow return to everyday life will continue to be true as the world enters the third year of the pandemic.
Rising prices versus rising rates
Mortgage rates have been at historic lows for the past few years, but people will see them increase this year. However, it's expected that these interest rates will stay under 4%, remaining on the low end. With rates so low, the housing market has seen extraordinary increases in home values as more and more houses sell above the asking price, often with multiple bids. Rising rates will slow the increase of home values, but prices will remain high overall. Some buyers may be forced out of the market, although most won't find the increased rates unmanageable. 2022 will remain a sellers' market and, simultaneously, a great time for potential buyers to venture into the market.
Cities are bouncing back
Big cities have recovered from disaster and mass emigration before. After 9/11, many critics believed New York City would experience a significant and long-term population decline, but instead, the city overwhelmingly banded together and grew stronger.


A similar effect is happening now. While so many moved out of the city, plenty of people want the conveniences of urban living — the proximity to work, entertainment, and activities are just as important as ever. New York City and San Francisco are expected to be two of the hottest real estate markets in the country, but Boston and other parts of New England will likely see strong growth in 2022, particularly for luxury buyers who want more space.
More people are buying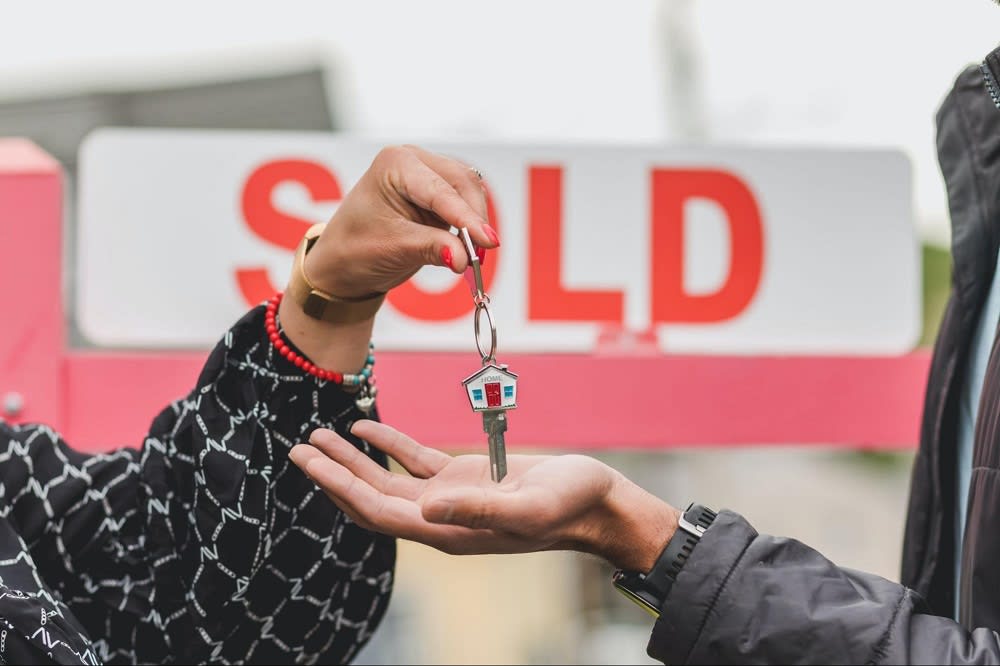 During the pandemic, and a trend that will likely continue, more people purchase homes rather than rent. There are multiple causes behind this, some of which will continue and some may not. One reason is that people have spent significant time in their homes and now value having the freedom to customize it to their tastes—a luxury lost in a rented apartment. Another is that the job market has faced significant changes—many people were able to move into better professional positions that provide the financial freedom to purchase homes. For millennials in particular, who have struggled to obtain job security and financial independence, homeownership can finally become a reality. Finally, low mortgage rights have enticed buyers into the housing market, and these low rates are unlikely to rise to extreme levels anytime soon.
Move-in-ready homes trump fixer-uppers
COVID-19 has caused severe delays in supply chains, so people are beginning to turn away from the idea of "as-is" homes. Buyers prefer move-in-ready homes to buildings that depend on many external factors. Additionally, while fixer-upper houses are significantly cheaper, pandemic restrictions have increased prices on supplies, thus extending home improvement projects.


Significant repairs should be completed before listing to have your property shift off the market quickly and at a high price.
Wishlists have evolved
Many people have no intention of returning to the office. Others have concerns that COVID-19 is a sign that more pandemics are coming in the future. Regardless, most people seek extra space when considering purchasing a new home. Gone are the days when single people lived in a tiny one-room loft. Instead, people are willing to spend more money for a more spacious property, whether they look for an upgraded outdoor area, a home gym, or a spare room that can be converted into an office. During lockdowns, people turned their homes into sanctuaries, and now they aren't willing to give that up. Staging a room accordingly can help sell a house faster by showing buyers that spaces are perfect for a home office, a craft room, or another specialty area.
Boston remains strong
On a local level, Boston never saw the mass emigration to the degree of other cities. While Boston saw an increase in people moving out of the area, it was intended as temporary relocation, and people have already started to return to the city. There are still some shifts— buyers are searching for properties with more space and are willing to go to the edges of the city for that—but between low mortgage rates, rising home values, and love of this historic city, Boston will rebound fully in 2022.


House sales, which declined slightly in the past two years, will
increase over pre-pandemic rates
this year. Decreases were not due to a lack of buyers but rather the uncertainty of sellers during the pandemic—many were concerned that they would be unable to find their next home during the increased competition of the housing boom. With these fears decreasing, more homes should hit the market in 2022 and sell quickly.
Some neighborhoods are trending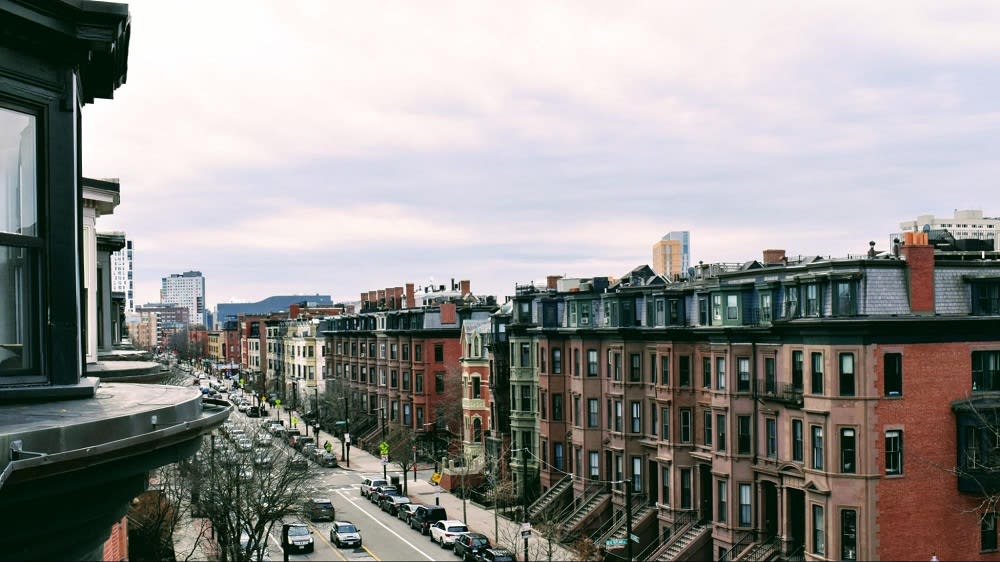 Photo courtesy of Conde Nast Traveler
One neighborhood, in particular, is likely to experience a lot of interest this year. Boston's
South End
bursts with excellent restaurants that are reopening, and urban professionals will want to live in this area, close to these culinary conveniences. The diverse demographics and historical homes are popular among new families as well.
Dorchester
is experiencing similar growth for similar reasons. With access to Franklin Park, various hiking and running trails, and terrific restaurants, active people and young families are attracted to the area. Right now, the majority of Dorchester's population live in rental housing, but with the area's growing popularity,
housing values and sales are already increasing
.
Boston suburbs are growing
Between Amazon's new campus in Worcester and the sheer number of biotech and education jobs available in the Boston Metro Area, 2022 will see many people moving to the area for work purposes, and a percentage of those will be settling outside the city. This may be due to commuting times, being priced out of rising housing costs, or wanting luxury housing with outdoor space, which can be hard to find within city limits. Cambridge, Newton, and Lexington are all suburbs to watch as they attract many new residents.


COVID-19 has impacted all parts of life for people across the country, but many cities, including Boston, are already bouncing back. Changes in housing wishlists mean that South End real estate and Dorchester, Worcester, and Cambridge communities will likely grow significantly. Get ahead of the rush by contacting
MAP Real Estate
to help you find your dream home in Boston today.