Omori Izakaya and Sushi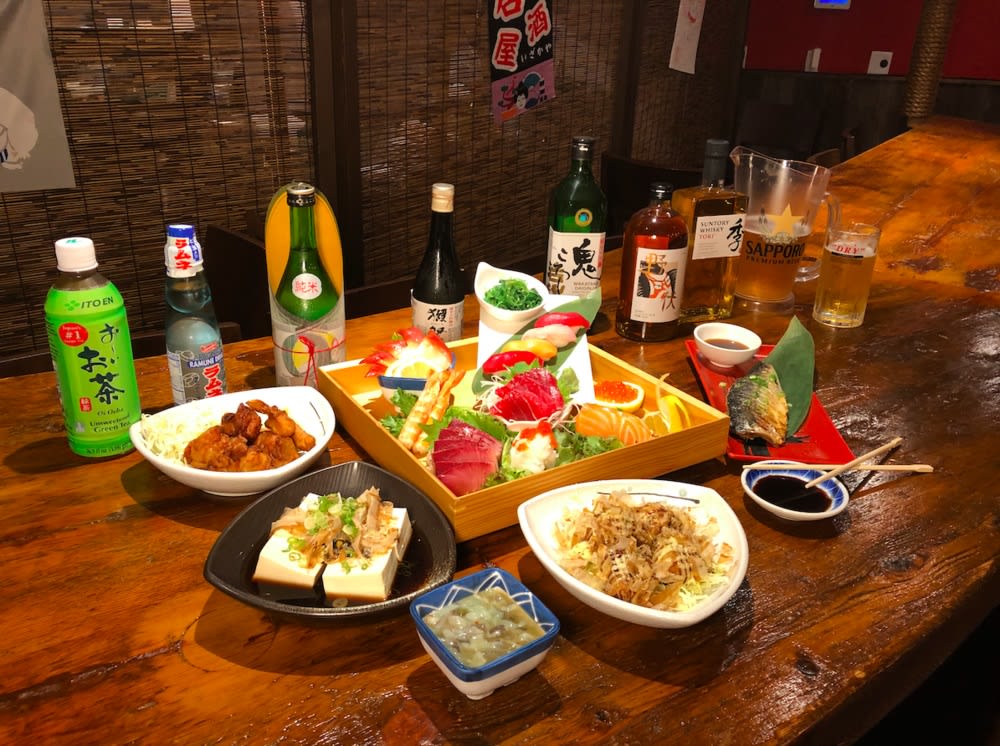 Located in between Central Village and Emerson Gardens,
Omori Izakaya and Sushi
is one of Greater Boston's newest and finest Japanese dining restaurants. "Izakaya" means pub in the Japanese language, and in Japan, these restaurants are casual spaces for after-work drinking. You may notice picture menus surrounding your dining space, as this is one of the more popular ways of displaying their delicate dishes.
Ordering drinks and food is unlimited during your fine dining experience at Omori Izakaya and Sushi. Unlike your typical dining experience, at Omori, the kitchen serves both drinks and meals when they're ready. Typically, rapidly prepared dishes such as takoyaki or edamame are ordered first, followed by yakitori and kushiyaki or karaage, which have a savory and robust flavor. Then the meals are finished off with a sake cha-tsuke or a noodle dish to ensure you get your fill. Complete the meal with a beer or a fine glass of wine — at
Omori Izakaya and Sushi
, expect full stomachs alongside a cultured experience.
Omori Izakaya and Sushi
166 Eastern Avenue
Malden, MA 02148
Dear Annie
Located five minutes from Harvard Square in Cambridge,
Dear Annie
is the perfect setting after a day of exploring the square and its museums. Though still relatively new to the Cambridge area, Dear Annie is becoming a local favorite. With a five-star rating, the small and intimate restaurant is known for its variety in wine selections, as it is more of a wine bar than anything else.
When the owners of Dear Annie launched the restaurant, they had four things in mind to offer to the community: intimate communal spaces, thoughtful design, sustainable foodways, and natural wine. Their goal was to make the restaurant a popular gathering place where all guests feel safe, appreciated, and welcome.
The meals at Dear Annie are made fresh daily and include deviled eggs, oysters, arctic char tartare, smoked bluefish, and many other delicate dishes that pair perfectly with red, white, and sparkling wine.
Dear Annie
is open Wednesday to Friday evenings from 5:00 to midnight and Saturday and Sunday from 2:00 to midnight. While Dear Annie offers a casual setting, the experience is high-end, as their menu items and wines are natural and freshly made with the highest quality ingredients.
Dear Annie
1741 Massachusetts Avenue
Cambridge, MA 02140
Tradesman Coffee and Pizza Shop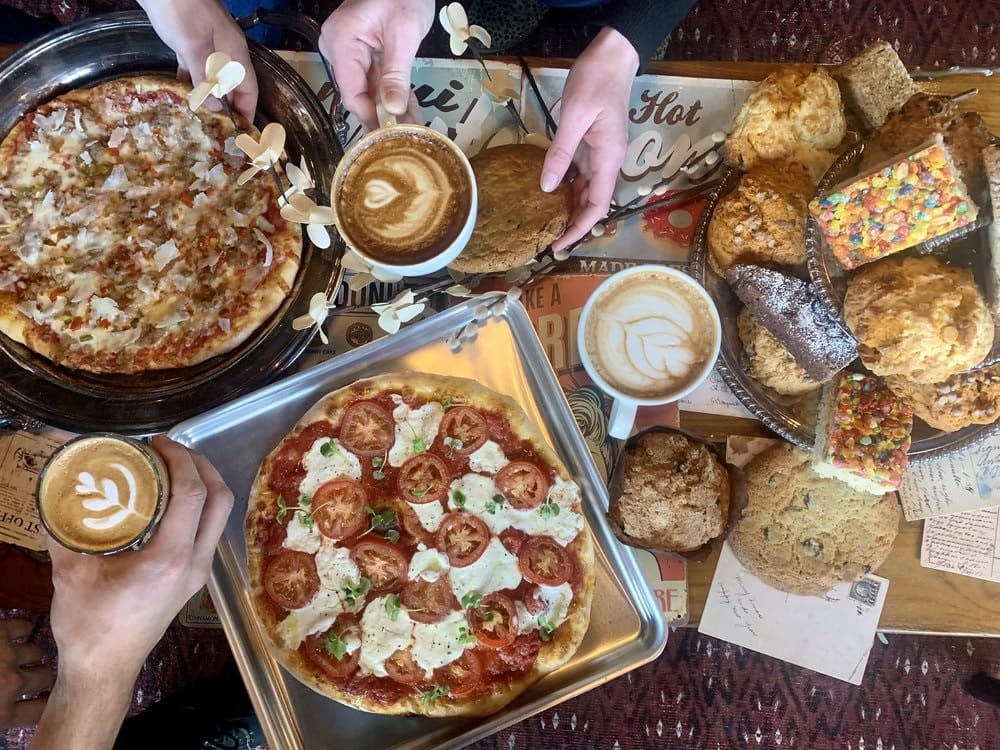 Tradesman Coffee and Pizza Shop
is one of Boston's newest hangout spots for a good cup of caffeine and a classic New York pie. Located in Charlestown just north of downtown Boston, Tradesman has a nearly five-star rating from customers and has become a new favorite destination for locals. The new shop sits right by the Mystic River and offers an excellent, intimate social setting for all to enjoy.
Tradesman offers two different menus: a coffee menu and a restaurant menu. A few coffee drinks include a pumpkin caramel latte, Madagascar vanilla latte, cinnamon maple latte, and chai tea latte. If you want to go simple, you can always order an espresso, macchiato, americano, or cappuccino. Pair any of those coffee drinks with a mini donut, which comes in flavors like red velvet, strawberry pop rocks, pumpkin pie, Fruity Pebbles, butterscotch, bourbon, and many other delicious selections to satisfy your sweet tooth.
Tradesman is well known for its pizzas, as the restaurant also has an all-day menu serving up signature pizzas, appetizers, sandwiches, and entrées. Signature pizzas are freshly made and cooked in a high-temperature woodstone oven with dough made fresh in the kitchen and topped with the most natural sauces and flavored seasonings. A few appetizers include calamari, crispy cauliflower, poke nachos, steak and cheese spring rolls, and many more craveable options. When you dine at Tradesman, you can expect to get fresh food, fresh coffee, and even better drinks.
Tradesman Coffee and Pizza Shop
50 Hood Park Drive
Charlestown, MA
Wusong Road
Located in the outskirts of Harvard Square and hidden inside a century-old building,
Wusong Road
takes after the first Conductor's building found in Wusong, China. With extensive renovations to America's first Conductor's building in the Boston area, the interiors of the 100-year-old structure were fully restored and converted into a tropical Tiki escape in 2020. Wusong Road serves Asian-American cuisine, artfully blended with tropical Tiki escapism. All meals and dishes are freshly made by chef-owner Jason Doo, with Kaila Fong spearheading the fine dining experience.
Wusong Road has a variety of plates and dishes to choose from, including coconut shrimp, crab rangoon, Peking ravioli, and a few other selections. Their popular plates and favorite local choices include pulled pork boa, house-fried rice, and Colonel Cramer's Crispy Fried Chicken.
Wusong Road
is open daily Tuesday to Saturday from 5:00 p.m. to 10:00 p.m. and closed on Mondays.
Matt Magrath
recently attended a friend's birthday dinner at Wusong Road and can attest this is indeed one of Greater Boston's best new restaurants. His favorites were the pulled pork bao and scorpion bowl!
Wusong Road
112 Mt Auburn Street
Cambridge, MA, 02138
Geppetto
Located within Cambridge Crossings,
Geppetto
is one of the newest restaurants in the upscale shopping center specializing in Italian-inspired cuisine. Chef Gilson brings his love of Northern Italian food to Greater Boston using robust and savory flavors in each freshly made plate and dish. Ingredients from each dish highlight the farms, fishers, and foragers of New England.
Appetizers include platters of cheese, cured meats, and small bites. Choose from housemade pasta, local seafood, or freshly butchered meats for your main course, and don't forget to try their freshly made desserts from one of the city's most famous chefs, Brian Mercury.
Geppetto offers a small social setting, making it a perfect spot for a first-time date, lunch with a friend, or even a date with yourself. The restaurant features a modern and luxurious look with marble tabletops, unique chandeliers, and a contemporary design.
Geppetto
100 N First Street
Cambridge, MA, 02141
Top Mix Bar & Kitchen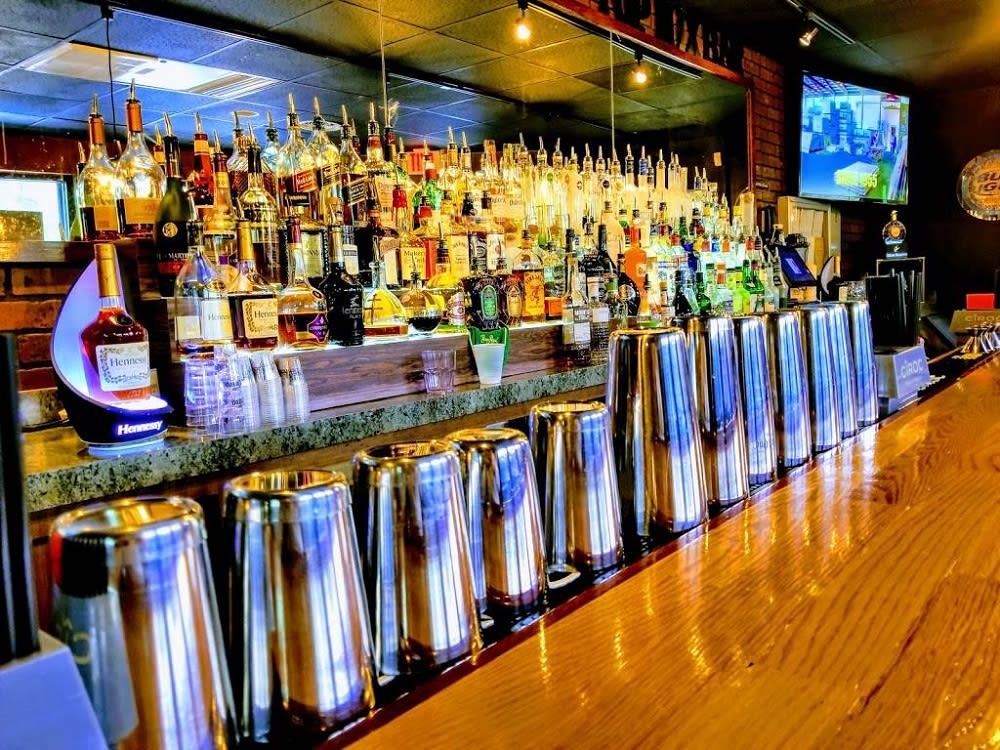 If you're searching for a new spot offering live music and a fusion of American and Caribbean cuisine,
Top Mix Bar and Kitchen
is the perfect restaurant and bar to try. At Top Mix Bar, the team provides what they consider "traditional bar food but with a twist," creating a unique experience for all guests with different tastes. Though it's new to the neighborhood, Top Mix is known to draw in a unique and diverse crowd each day, providing top talent for live entertainment and delicious meals.
Top Mix Bar and Kitchen has become a popular spot for locals and visitors with nearly a five-star rating. Those who've experienced the restaurant boast about their signature cocktails, appetizers, and entrées. Last year, the restaurant expanded its Jamaica Plain menu to the Roxy menu, serving every dish you can think of, from plantain lasagna and mofongo to boba martinis. When you dine at
Top Mix Bar and Kitchen
, you can expect great music, great food, and a good time with friends.
257 Norfolk Avenue
Boston, MA 02119
If you're considering a move to Boston and interested in buying a home,
contact the team at MAP Real Estate
Group. MAP Real Estate Group has multiple agents waiting to help you find the right home for you. With extensive knowledge of the Boston community, including
homes for sale
in several neighborhoods, MAP Real Estate offers expert guidance and resources to find your dream home in one of the country's most coveted cities. Contact the team today to begin your Boston real estate search!

*Header photo courtesy of Wusong Road