The South End is one of Boston's most iconic historic neighborhoods. Keep in mind that it's different from South Boston, an adjacent portion of the city to the east of South End. Both neighborhoods occupy the southern part of the city. The South End features historical architecture, lovely parks, eclectic small businesses, and a wide array of international cuisine. Read on to see why real estate enthusiasts fall in love with the classic New England atmosphere of Boston's South End.
Places to go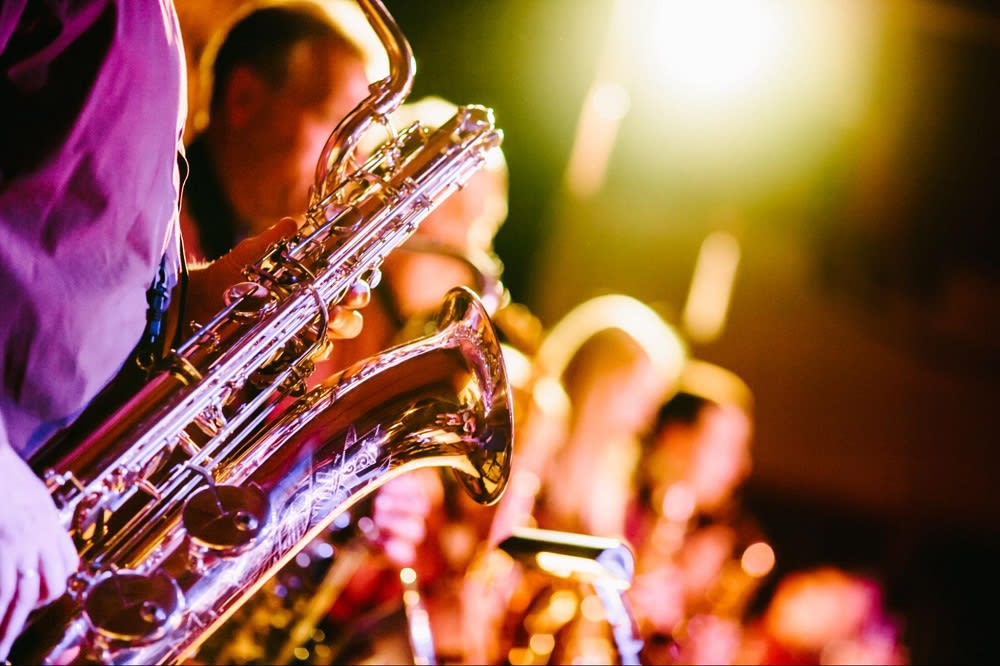 The South End is an excellent destination if you're looking for things to do. There are great local boutique retail shops and other small businesses carved out of historic buildings. For those interested in experiencing the arts in Boston, The South End is home to art studios, galleries, theaters, and entertainment venues. Some of the local bars and restaurants also host live music from a diverse range of genres.
This pleasant, walkable neighborhood makes it easy to have a plethora of retail, dining, and entertainment experiences within a relatively small area. There's a reasonable amount of parking if you drive, but if not, public transportation can get you where you need to go.
Variety of dining options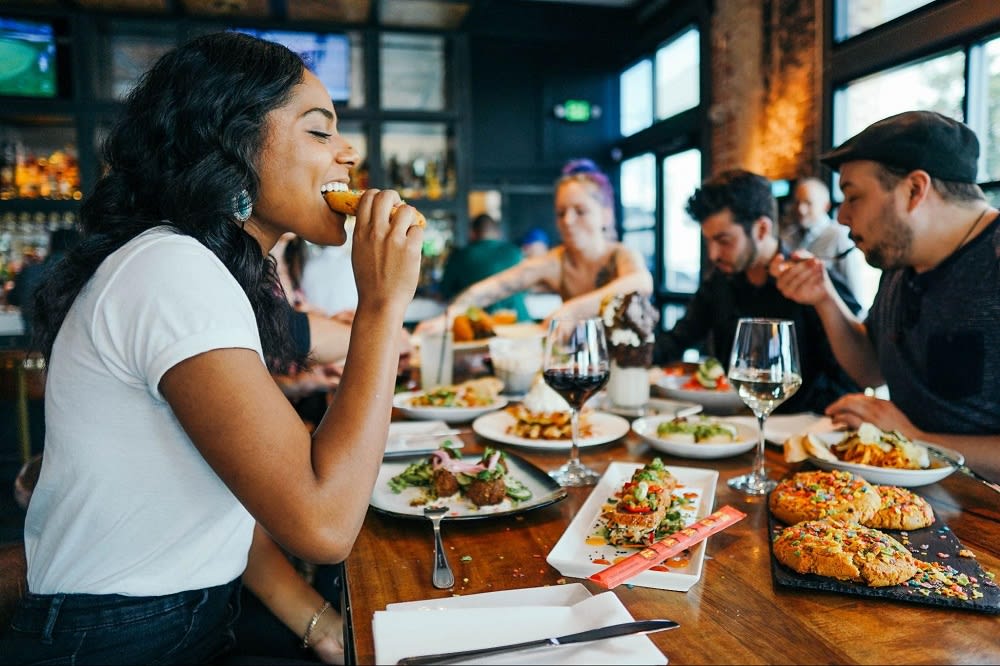 The unique character of The South End is due to several generations of different demographic groups living in the neighborhood, including several different ethnicities of immigrants who have moved to The South End over time. All these generations of inhabitants brought their distinctive cuisines from other parts of the world. Today, this has resulted in The South End having a well-deserved reputation for its fantastic international eateries.
The South End is home to several great coffee shops for those who love this environment for working, socializing, eating lunch, or just grabbing a nice pick-me-up. Niche bakeries also provide locally made pastries and other baked goods. Overall, foodies will love living in The South End, thanks to the tremendous variety and quality of the cuisine available in the neighborhood.
Architecture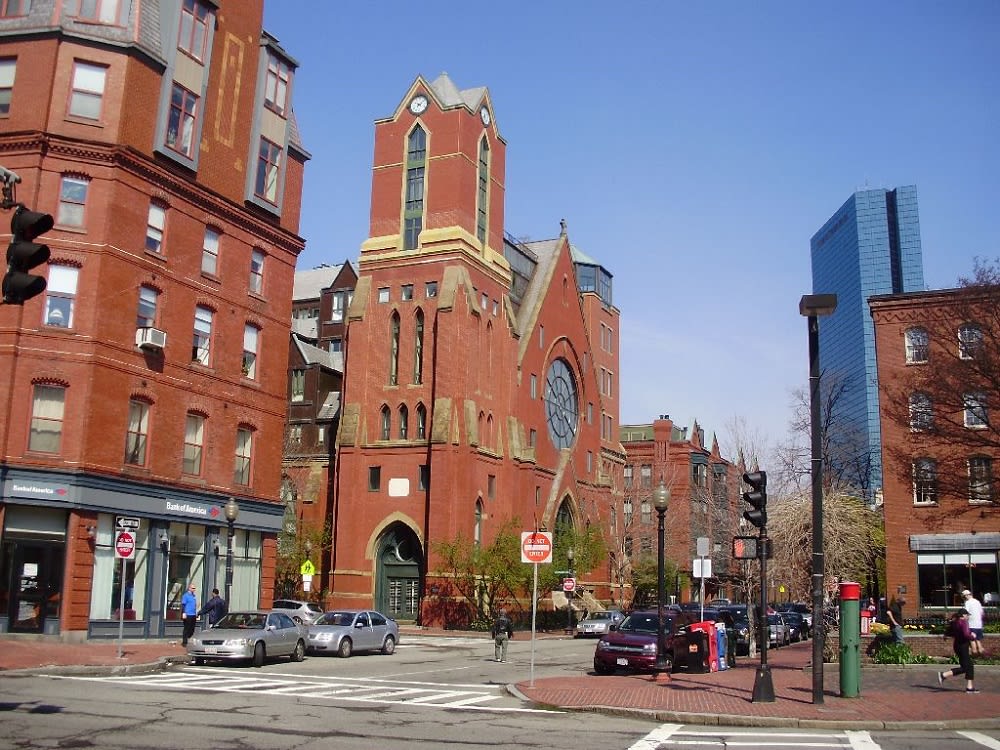 Photo courtesy of Wikimedia Commons
One of the distinct features of The South End is the historic architecture. According to a
publication from the City of Boston
, The South End was listed in the National Register of Historic Places in 1973. The Victorian style is particularly notable in this neighborhood, which is considered the largest Victorian city neighborhood in the U.S., comprising more than 300 acres developed during the 19th century. While other historical influences can be found, the Victorian style is predominant.
The South End has several examples of what is commonly called "brownstones." Brownstone was a popular building material in previous centuries due to the ease of quarrying and carving it. Some homes made of other materials are referred to as "brownstones" due to their partial use of brownstone or to the similarity of their appearance to this material.


Construction in The South End
began in 1849 and continued over the next several decades, providing the neighborhood's historical backdrop and creating its several unique subsections. Many of The South End's historic buildings have been preserved: while some have been updated into attractive modern housing, other buildings have been renovated into studios, businesses, restaurants, and more. The South End also has a fair amount of new and recent construction, offering a nice touch of modernity to the otherwise classical appearance of the area. The combination of historic Victorian and modern architecture gives The South End an eclectic vibe popular with newcomers to Boston.
Subsections
There are several distinct subsections within The South End, each providing its own snapshot of the neighborhood's charm and character. Different subsections have unique characteristics based on the communities that have inhabited them and the businesses that have sprung up over time, as well as the architecture and the periods in which development has taken place.


One of The South End's most intriguing subsections is South of Washington Ave, fondly known as SoWa. SoWa is The South End's leading arts district, where you'll find studios, galleries, showrooms, and various other artistic venues showcasing various arts. SoWa also has great dining and retail venues, making it a great subsection if you're looking to experience a sampling of the eclectic South End lifestyle.


The South End's other unique subsections include Claremont, Southwest Corridor Annex, Pilot Block, Golden Triangle, Eight Streets, Ink Block, Franklin and Blackstone Square, Worcester Square, South End South, and Chester Square.
Types of homes available
Photo courtesy of Wikimedia Commons
The South End real estate varies to suit a variety of lifestyles and tastes. Much of the housing in the area consists of apartments, condominiums, and townhomes. Detached single-family homes are not common in The South End, and as far as condos and townhomes, you'll find a variety of unique and attractive options. There are historic homes and those modeled after the historic style of the neighborhood. Newly constructed condominiums are also available for those who prefer a more modern aesthetic. Due to growing interest in the neighborhood among developers and real estate investors in recent years, plenty of South End luxury homes have become available.
Parks
One of the many charming features of The South End is its several parks. The neighborhood has 11 residential parks, as well as various community gardens and other small greenspaces.


The small parks interspersed throughout The South End accentuate the beauty of the neighborhood's classic architecture and provide a respite from the busy urban pace of Boston. The South End is highly walkable, and the combination of green space, historic architecture, and unique shops and restaurants makes it a great place for pedestrians to explore.
Schools
Home to many Boston families, The South End, and its surrounding area have great public and private schools. The South End has a total of five schools serving Kindergarten through 12th-grade students. For higher education, the Benjamin Franklin Institute of Technology is a four-year technical school in The South End.
Discover The South End for yourself
If you are ready to immerse yourself in the classic charm of The South End, now is the time to get in touch with us.
MAP Real Estate Group
is a Boston-based real estate team offering premier South End luxury homes and other desirable properties in and around the city. Check out our
portfolio of current listings and past sales
for a window into what The South End and other great Boston neighborhoods offer. Contact us when you are ready to claim your piece of this historic city and get ready to Map Your Move.